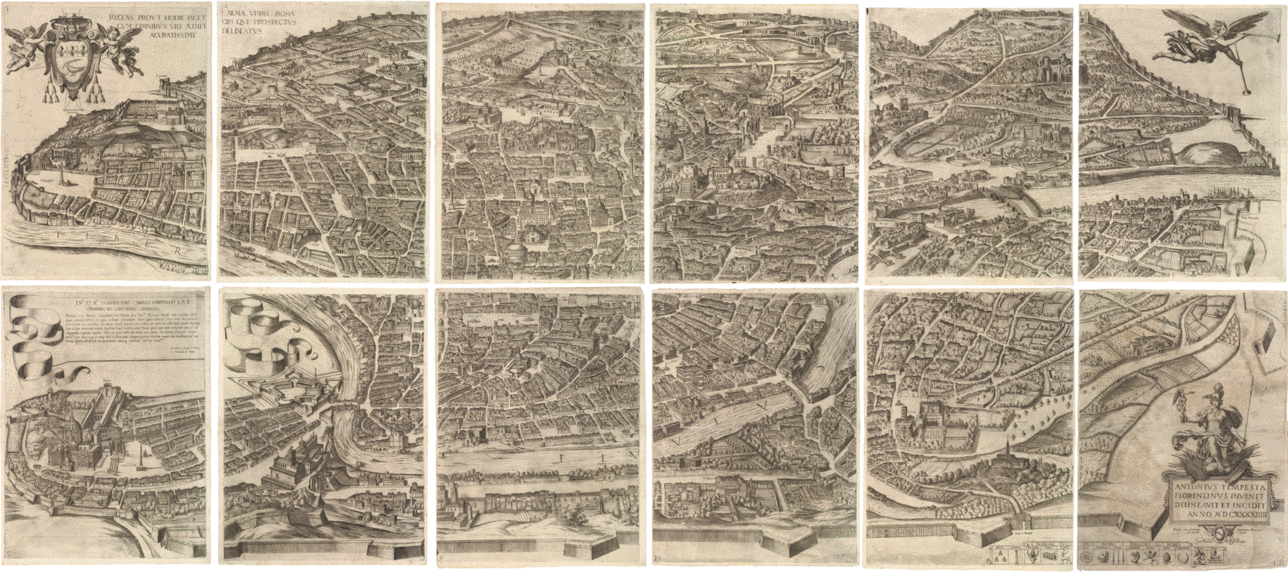 #Barockstars: Stars of the Baroque in Rome
It is the year 1608. In Perugia, emissaries from Rome are preparing a cloak and dagger operation to steal a work of art. They were sent by Cardinal Scipione Borghese to take Raphael's Entombment of Christ to Rome.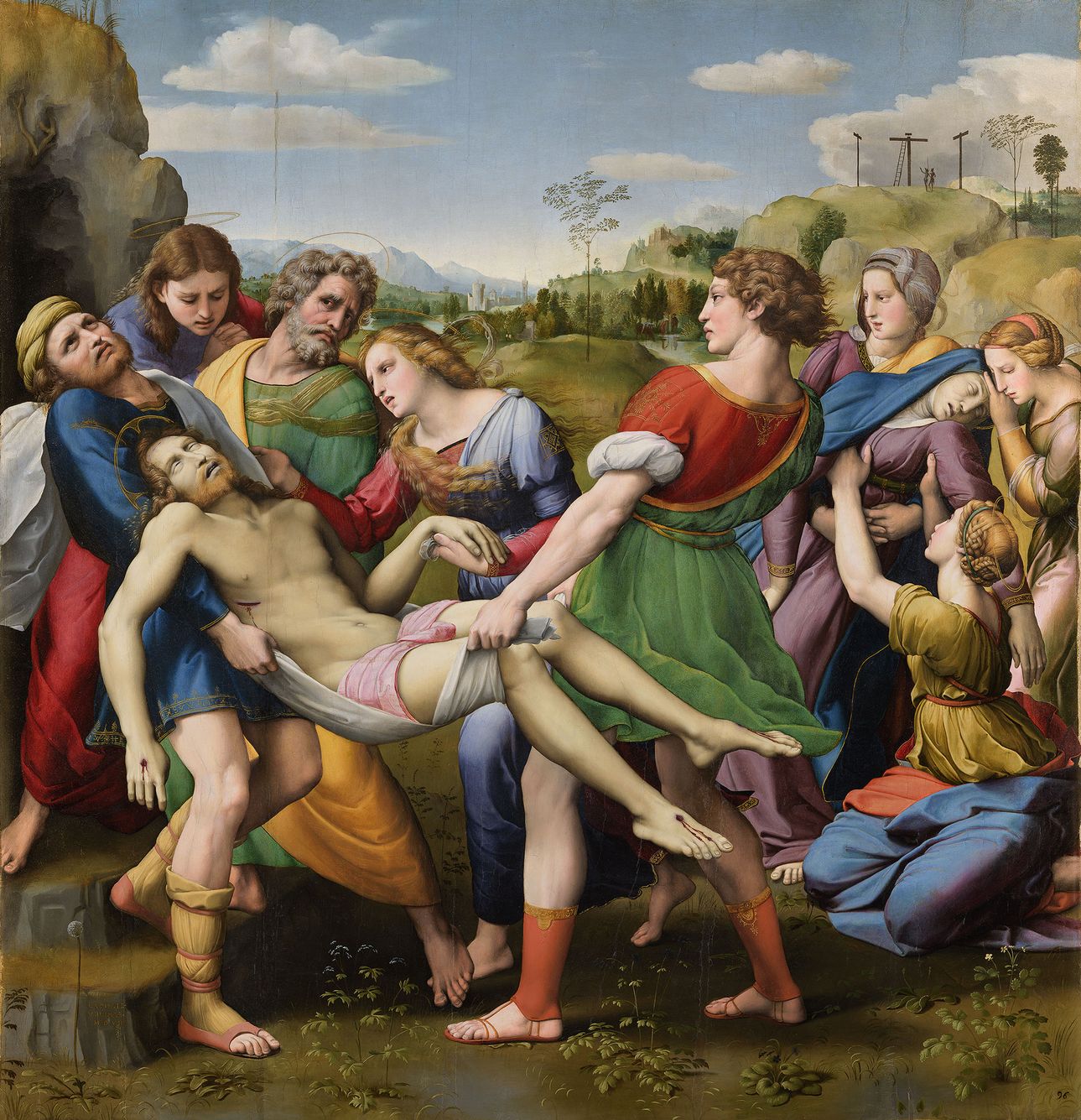 New and old centre of the world
Rome had become the centre of the art world around 1600. Italian artists flocked to the city in the search for happiness and prestige. Caravaggio arrived from Milan in 1592, Bernini was still a child when he arrived in 1606 from Naples with his father. The Carraccis came from Bologna, the Gentileschis from Tuscany and many more travelled to Rome from all over in droves.
Cardinal Borghese needed the stolen Raphael from Perugia in order to improve his art collection. A serious collection simply had to include a major work by Raphael. How could Scipione get away with this? Easily: his uncle was the current pope. When questioned about the morality of the deed after the fact, the pope judged it to have been fair. It was nobody's place to complain.
1
Raffael,
The Entombment of Christ (Urbino 1483-1520 Rome)
1507.
Panel
184 × 176 cm.
Rome,
Galleria Borghese
Inv. no 170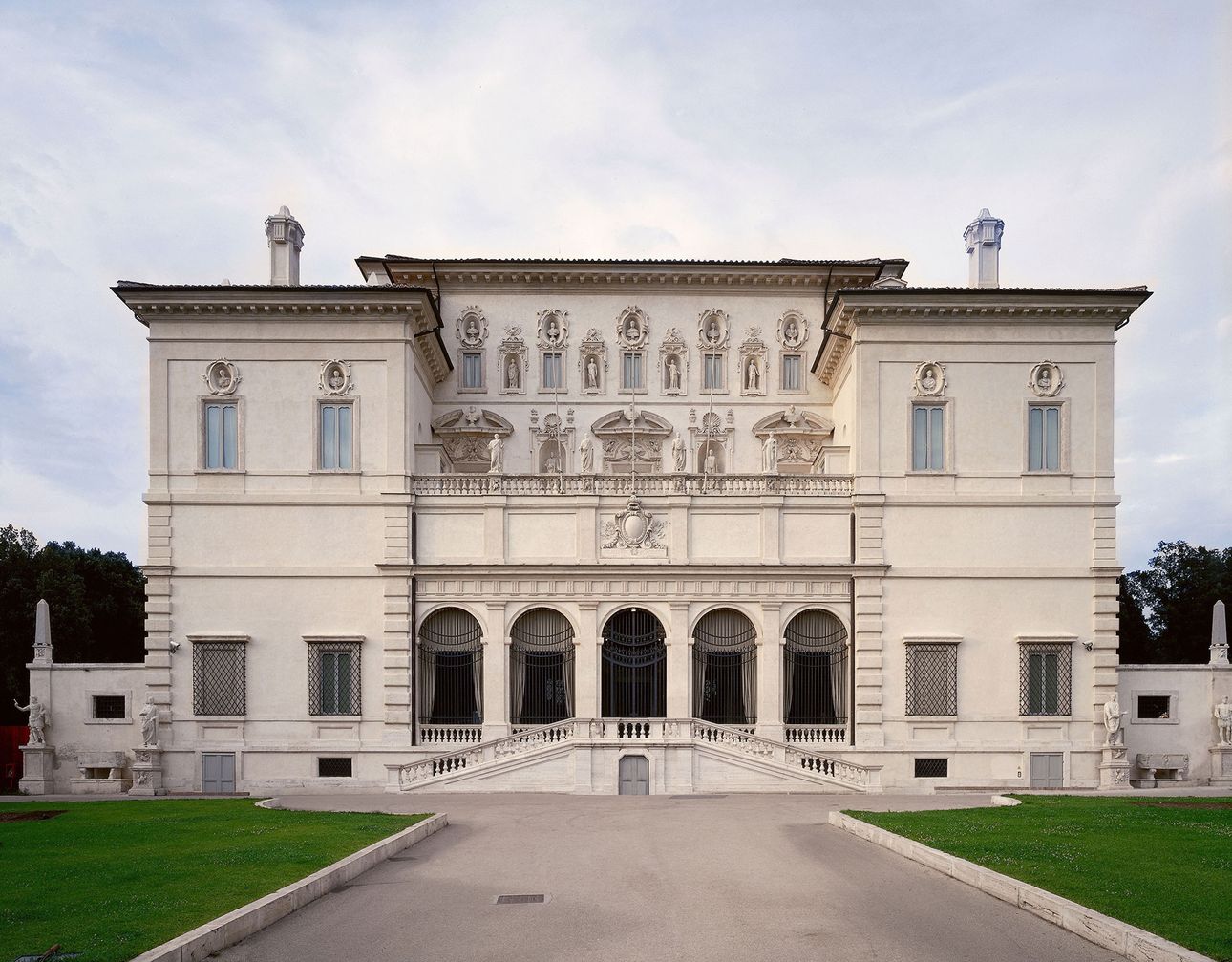 Nepotism, even to this degree, was normal in Rome of the time. Popes made cardinals of their nephews and ruled in the interest of the family. The Borghese family was particularly well known for this strategy. They were highly influential in the arts during their prime. The Roman Villa Borghese was erected by Cardinal Scipione: it remains an important location today.
Close quarters fostered exchange among the artists
Annibale Caracci had come to Rome as early as 1594. Also a great follower of Raphael, Caracci turned his back on the place of his birth, Bologna, and the Mannerist tradition that was taking hold there. He and many other artists valued Rome for its connection to antiquity.
The artists lived in tax-privileged parts of town: Santa Maria del Popolo, San Lorenzo in Lucina and Sant'Andrea delle Fratte. They were therefore in close proximity to each other, a circumstance that fostered their mutual exchange. There were conflicts, too. Fights erupted over, among others, favour with cardinals and patrons.
The academy of arts, Accademia di San Luca, even saw court proceedings instigated by Baglione against Caravaggio in 1603. The young artist had nothing but mockery for Baglione, even though the latter in fact had great respect for his art.
If anything, conflicts of this kind only made Caravaggio more attractive. He was known throughout Europe. His paintings on public display were an important pillar of his fame; they include the canvas paintings in the church of San Luigi dei Francesi and in the Cerasi chapel in Santa Maria del Popolo. Caravaggio made history with these works.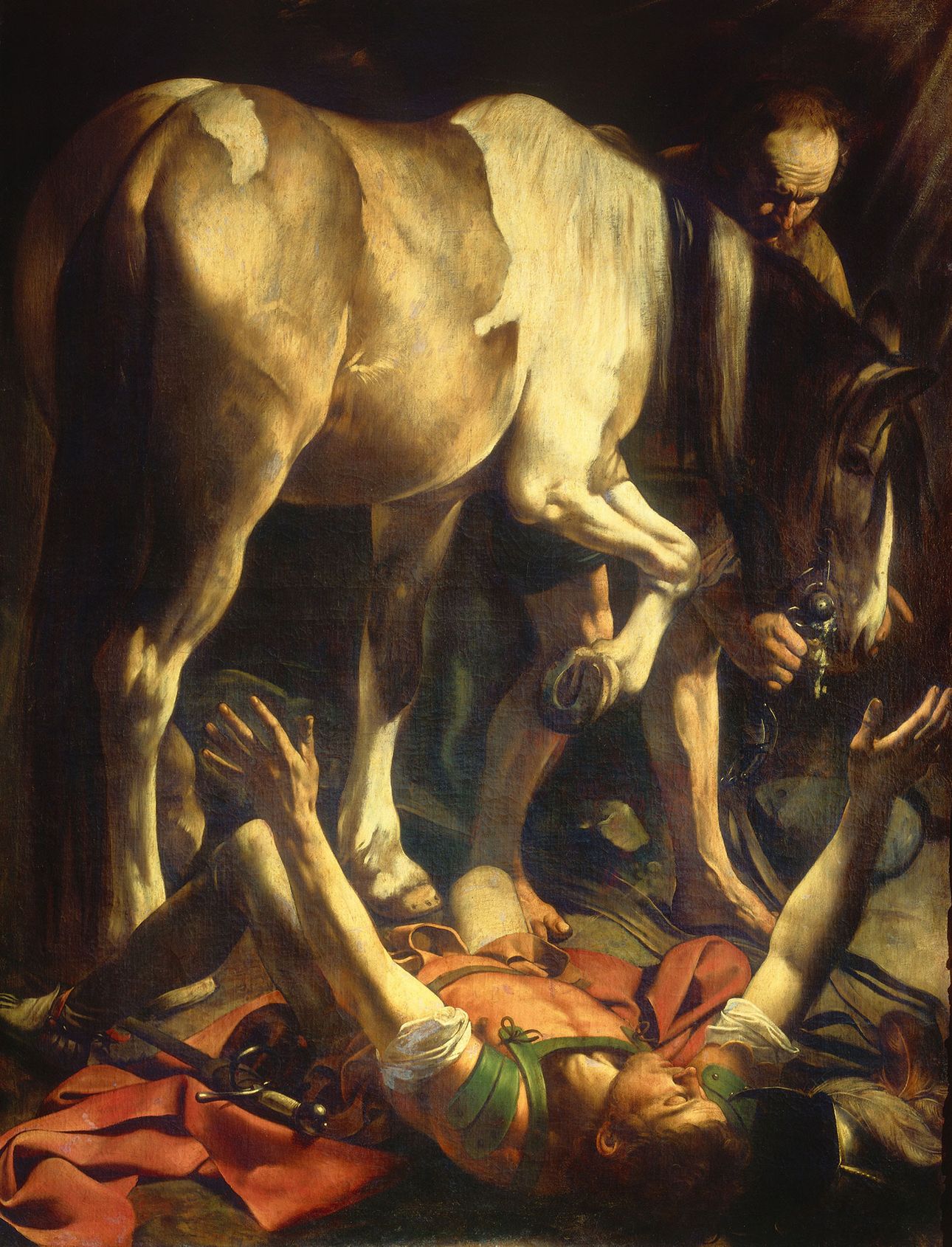 As special preparations were taking place for the Holy Year 1600, popes and cardinals were eager to redesign early Christian basilicas. There was a lot of work for artists. Some of them entered parallel careers as painters, sculptors and architects.
2
Caravaggio,
The Conversion of Saul
1602
Canvas, 230 × 175 cm.
Rome, Santa Maria del Popolo, Cerasi Chapel
© bpk | Scala
New ideas were shaping design. The faithful were to be moved by lively, emotional depictions of the saints. Especially important in this development were the new orders that emerged after the Council of Trent: Oratorians, Jesuits and Theatines. New, original, fantastical and experimental images were taking hold apart from depictions of saints, too: angels riding eagles or dragons, elephants bearing obelisks and many more.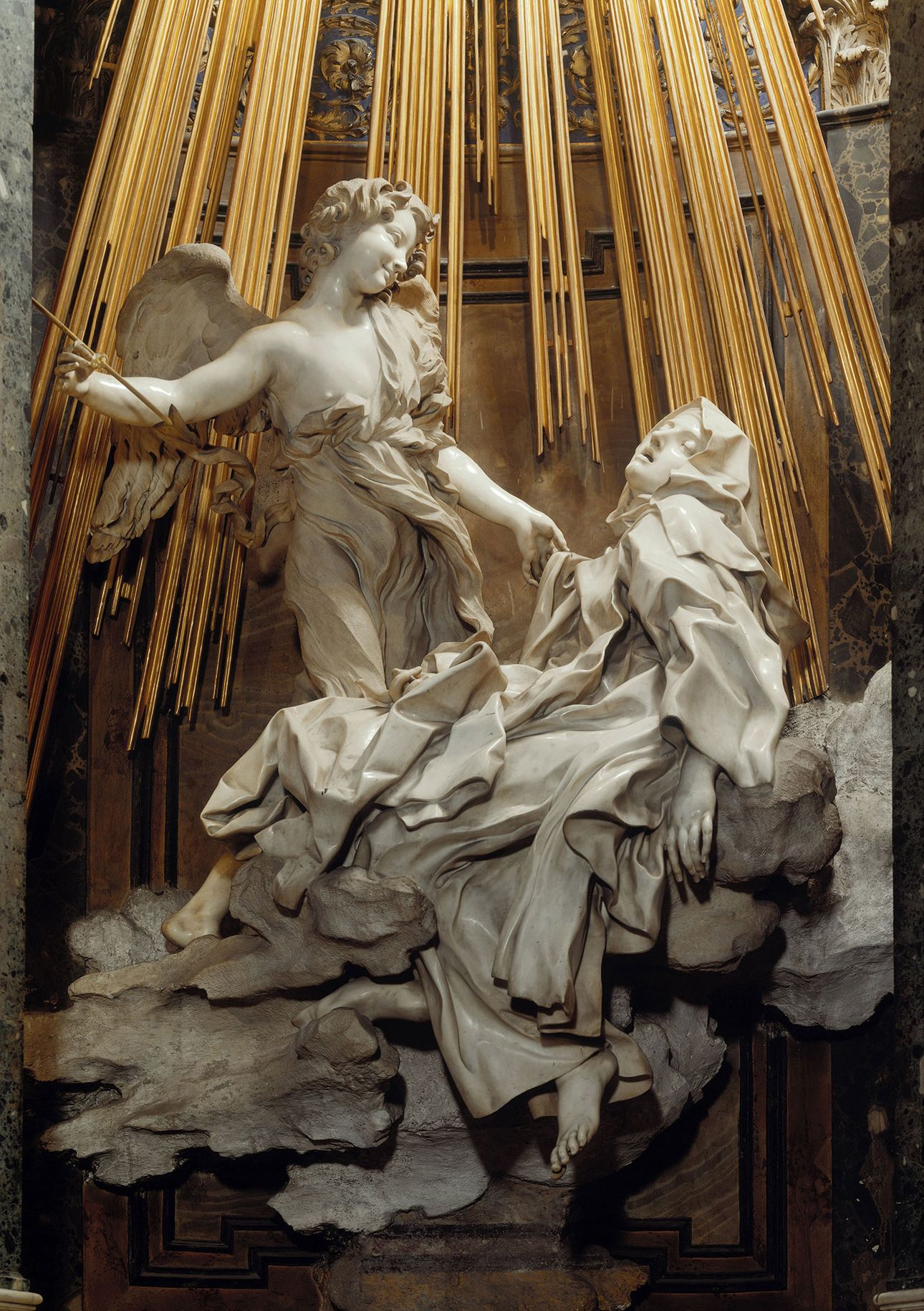 Two crucial novelties were spreading into Europe from Rome: a new sense for reality and the depiction of emotions. The exhibition Caravaggio & Bernini will expose this very core of Baroque art in Rome. Major works of art have travelled from across the globe for a spectacular show that will bring Rome of the Baroque period to life.